If your modem indicates that mobile broadband has been disconnected or that it has no internet with a tower, the most common resolution is simply to reboot the modem.
Make sure the battery is removed and remove the power plug. Leave the power unplugged for 10-15 seconds.
If you still have the same problem, power the modem off again and reseat the SIM by sliding it out of its slot and pushing it back in. The SIM location of a Netgear MR1100 "Nighthawk" modem can be seen in the picture below: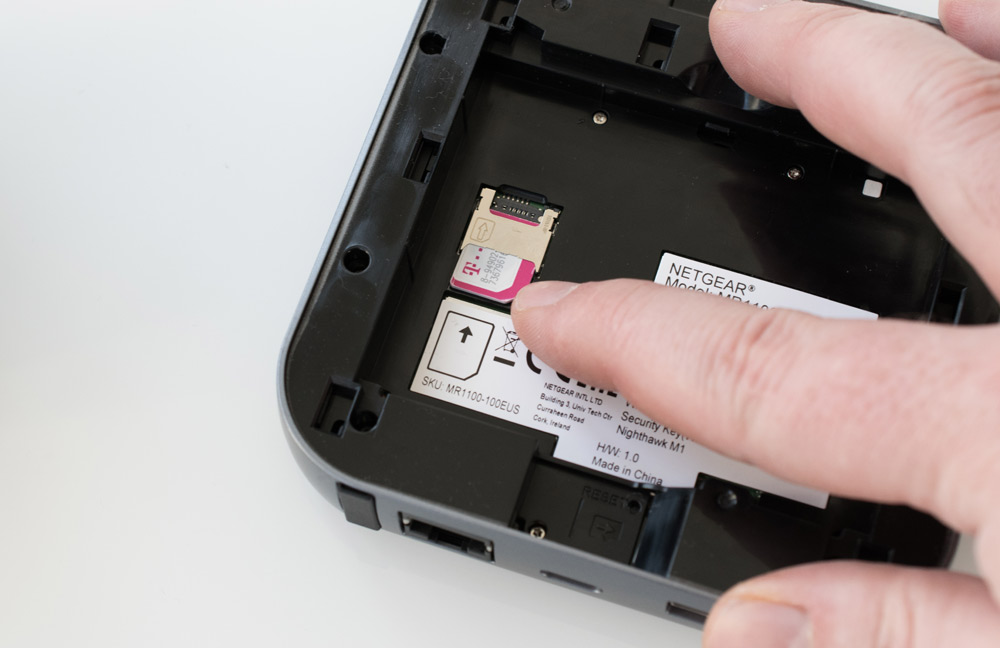 If you still experience the same problem after powering the modem back on, please contact us for further support.